Having been established in Petts Wood for over 27 years, the team at Hair at the Square
has built very friendly relationships with our loyal clients.
We have achieved this by offering a first-class professional service similar to more expensive London salons, ensuring our clients happily return to our salon again and again.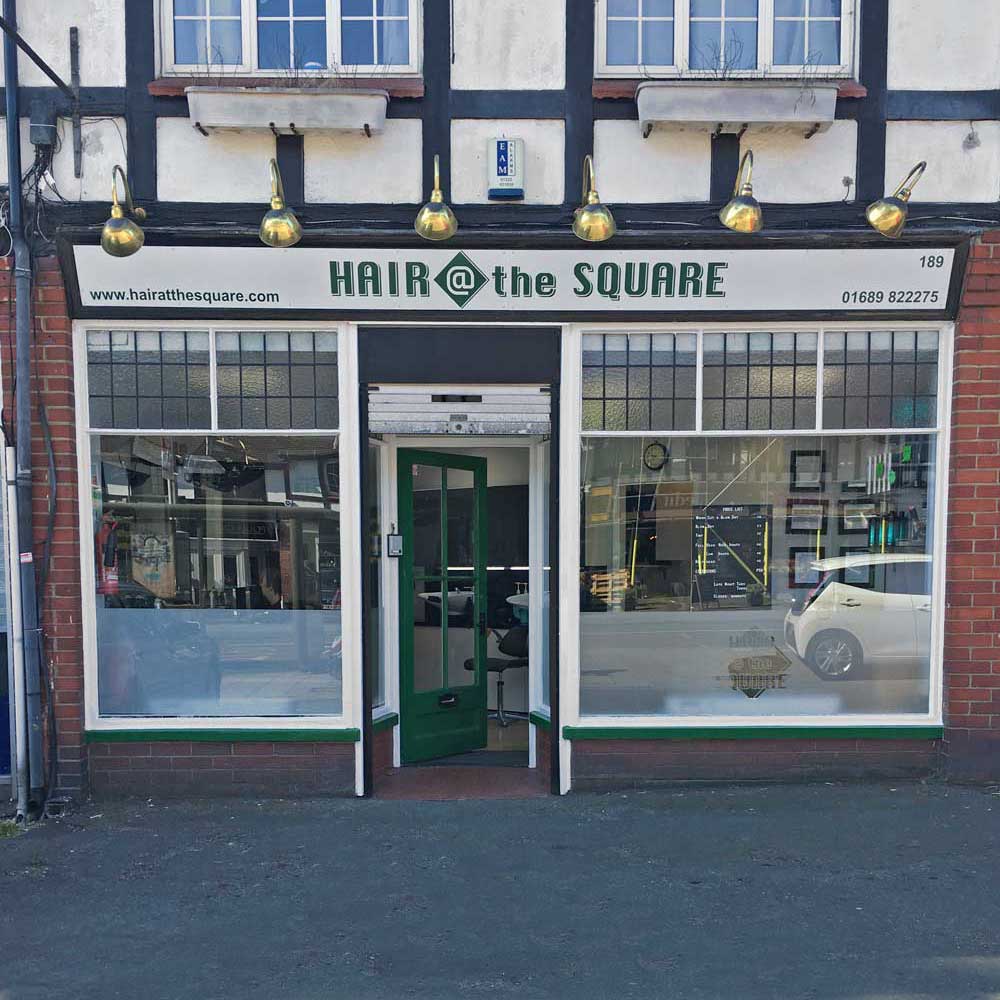 Many of our satisfied, loyal clients recommend our salon to their friends and family and we are always happy to welcome new customers and offer them the same first-class service.
Our professional stylists LISTEN TO WHAT CUSTOMERS WANT and adapt a hair style accordingly to suit each individual client. All our stylists are highly trained in all aspects of hair care, hair technology and product use.
Steph, the salon owner, who trained in Bromley specialises in hair colour. Over the years Steph has passed her expertise and knowledge to all her staff.
Hair at the Square specialises in colour correction and all aspects of hair care and colour, using the latest techniques and products. We will provide a colour wheel to show you the variety of hair shades available and advise how best they would suit each individual when having their hair coloured.
Steph's team at Hair at the Square are very loyal, talented and dedicated stylists. Working for many years together, they show passion and commitment to their profession creating fantastic hair styles for their clients every day.
So please get in touch and book an appointment and let the team meet you and your hair on a regular basis, so you can enjoy the perfect hair style and leave our salon looking and feeling fabulous.
Extend your look
If you're looking for a hair style which is a bit different, why not try our professional hair extensions?
Expertly fitted to your hair by our competent team of stylists, hair extensions are guaranteed to alter your look and make you feel like a new woman.
Our promise
Love
All our stylists at Hair at the Square are London-trained and use the latest techniques when styling your hair. It is essential that every cut meets the highest standards possible to create a style you'll love.
Listen
It is our job to listen to our clients and their requirements. We respond to your ideas and feedback to ensure your hairstyle is tailor made, just for you. This means you leave our salon refreshed and feeling fabulous.
Style
Finding the right style and providing a first class service means our clients are full of confidence and return to our salon time and time again.